UI / UX Design
Crafting Interactive Experiences That Strengthen Brand & Improve Conversions
We streamline design and interaction by providing you with an exceptional UI/UX web design.

Our Process
How We Improve Engagement Across Digital Landscape
01.
Discussing Your Business, Goals And Target Audience
In-Depth Research
Over a cup of coffee, we invite you to share all your ideas, goals, requirements and expectations. We discuss every aspect of your business and your target audience. Our UI/UX professionals listen and add to the conversation to make sure that we have everything in order before we begin.
02.
Drawing An Outline Of Our Plan Of Action
Actionable Planning
We create customer journey maps and chalk out your visitor pathways within your business website and app. We connect all the dots to create a seamless network with zero bottlenecks at any given space. Our primary focus is to make all touch points on your website actionable, profitable and engaging.
03.
Forming Workable Concepts And Strategies
Conceptual Design
Our professional UI/UX designers create concepts, worksheets, and wireframes based on your input and our expertise. We line them up before presenting them to you. Our prototype UI/UX designs are tested out in real-time to ensure that everything is in order as well as cohesive on a holistic level.
04.
Creating A Final UI Product For Your Business
Ui Design
The final UI/UX takes considerable effort and thought which is why we cover all bases before handing it over. We make sure that all facets of the UI/UX are polished for optimal form and functionality. With years of experience, we smooth out the edges and create a final product which exceeds all your expectations.
05.
Ensuring A Highly Immersive User Experience
Ux Testing
Before the curtain closes, we test out your business website/app through a meticulous UX testing. This includes testing fluidity from all entry points to random final touch points. By mapping your users' journey, we place actionable objects at all strategic exit points to ensure client retention and lead generation.
Our Portfolio
Utilizing Design Thinking To Create An Engaging UI/UX For Your Business
01
Website UI/UX
Confectionery & Bakery
With years of experience in the digital industry, we have the expertise and understanding.
Service

UI/UX & Development
Our Experience
Numbers You Can Count On
Every business needs a digital presence in today's changing world and a website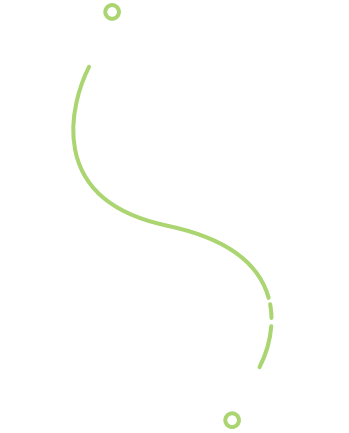 Our Services
Remarkable UI/UX Design Leads To Increased Revenue
At TopNotch Innovative Technologies, whenever you bring us a project, we ensure that it is integrated with an excellent UI and UX. Both these are the key components in client retention, lead conversion, and revenue generation. We have experienced professionals who will sit with you, write down your requirements, and then come up with a unique UI/UX which guarantees immersive engagement with your visitors and clients. Through the use of design thinking, we create a mesmerizing experience for everyone who lands on your website or app.
If you're looking for professional UI/UX design company, look no further as TopNotch has got you covered in all aspects. Our unparalleled designs realize your goals while maximizing your business revenue.
Testimonials
Hear What Clients Have to Say About Us
My name is Rob Papa, General Manager of Arts Dune Tours. I highly recommend Topnotch to any company looking to expand in this direction. Call us at Arts Dune Tours for a personal recommendation!
Ali and his team were very easy to work with and gave our company the most incredible, dynamic website. They are a true talent!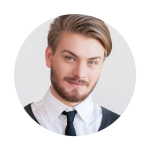 Ali was very helpful with my Web site mobile problem. He provided accurate solutions for the issue and I will consider his services for future work.
Ali and the team at Topnotch were recommended to me & my company has been very happy with their service! They have been able to handle all of our growing needs – they address and answer all of my questions. Unlike other companies they are happy to share their knowledge
Ali and his team are great to work with and definitely have an expertise in website design. We are extremely happy with our newly designed website as it will a huge benefit to us as we grow.
This review has the purpose of letting you and your team know how satisfied I am with your work. The design and development of my website was amazing and it looks great…
Incredible. Very intelligent and was able to me me at a point that met my needs at the moment rather than pushing for something that was too big for the time. Very helpful.
Top Notch Innovative Technologies did a beautiful job on developing our professional web page. They were great to work with and very responsive to our specific needs.
TopNotch innovations is one of the best choices for web design and development in Cape Cod out in the market. With their perfection in custom services, they provide exactly what the demand of the nature is. They listen to every detail and work professionally.
The Brightest Minds in Digital At Your Service
Partnering across start-ups to SMBs to corporate businesses, we deliver innovation that is measurable, mature, and meaningful.
Contact Us
Let's Make Cool Things Happen Start by saying Hi!