Creative Web Design
Web Development Boston
TopNotch Innovative Technologies have the best expertise and experience to deal with all types of technical problems to provide excellent custom web development solutions to our valued clients.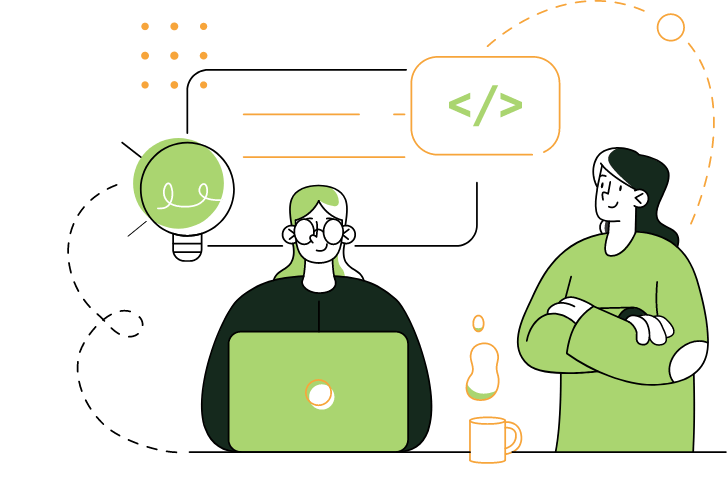 Web Design Boston

Custom Plugin Development

Mobile App Development

Custom Database
Our Services
Your Custom Web Application Development Partner
Custom Solutions For Website Development In Boston
Successful websites are not built accidentally. Transparency, experience, and expertise from web designing to custom web development process is a key to success. The websites are of no value in the digital world until they are functional, customer-oriented, and responsive.
One type of digital model does not fit for every business industry to promote their vision. Being a Website Development Company, we understand this and take care of the requirements of client business goals and provide the best optimal website development as their true partners.
Why Us "Web Development Agency In Boston"
From high-end B2B & E-Commerce platforms to custom Web Development for small businesses in Boston, TopNotch Innovative Technologies always deliver the best and most secure web solutions.
We have helped many entrepreneurs, start-ups, and SMBs to shape their ideas into digital products through our premium web development services. We go the extra mile to deliver cost-effective web development solutions by following the latest technology trends to meet the expectations of our valued clients.
Web Development Technologies
The perfect web development services are those that have zero complexity issues. Our staffing of top Web developers in Boston has profound experience with Angular and Native Scripts, Java Database Platforms: DB2, MySql, MS-Access, MS-SQL Server, ASP, xBases Internet, and Intranet Development ( ASP, PHP, HTML, DHTML, VBScript, JSP, XML, UML, XSLT Multimedia, Flash MX, Dream Weaver,
Image Ready, Adobe Photoshop, Illustrator, PageMaker WEB, Internet Information Server 4.0, Tomcat, Web Logic, Apache Web Server, Java Beans, ActiveX, Assurance Tools, Load Runner Microsoft, Win Runner Microsoft, Java, Oracle). We have launched dozens of web application development, mobile app development from high-profile media streaming applications to simplified HTML5 custom software development.
Why Choose Us
Why Topnotch Is Your Ideal Choice
Fast Load-Time

We ensure that your website loads instantly and runs smoothly without any delays.

Light Code

We do more for you in less lines of code; keeping it lighter yet ensuring maximum output.

Maintenance

We maintain your website after-sales to remove any bugs, issues or errors that may arise.
Our Services
Topnotch Approach To Custom Webdesign
Our Promise
Technologies We Excel In
The digital marketing world keeps changing every second with latest trends. We make sure that the design and development of your website are up to date and in line with newest advancements and tech. We incorporate all the new technologies in our development work so you can build and grow your business online without much effort.
e have covered every business sector with our web design and top development skills. See below some of our home improvement business websites, HealthCare Website, Fashion, Lifestyle Websites and Corporate Websites Portfolio.
Our Process
Our Web Development Process
01
Research & Plan
Research

Observe

Understand

Analyze
Use Cases

Business Processes

Wireframing

Design Concept
Coding

Communication

Monitor

Visual Design
Usability Testing

Verifications

Quality Check

Approval and Launch
Our Portfolio
Utilizing Design Thinking To Create An Engaging UI/UX For Your Business
UI/UX
Xpro Elementor Addons
With years of experience in the digital industry, we have the expertise and understanding.
Service

UI/UX & Development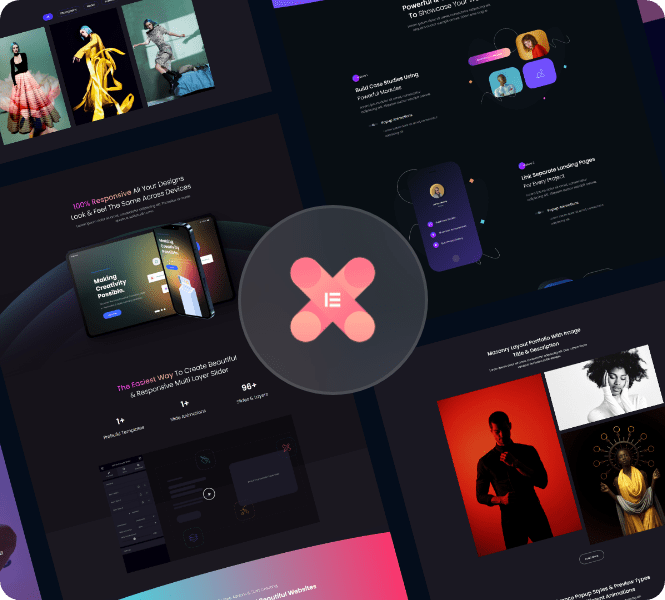 Web Design
Confectionery & Bakery Shop
With years of experience in the digital industry, we have the expertise and understanding.
Service

UI/UX & Development
Need Support?
We Always Have Best Solutions To Your Problems
How Long Does It Take To Build A Site?
The average website takes three to four months from start to finish, depending on the scope, number of pages, and features required.
Can You Help Me Promote My Website?
Yes! Every site we build is responsive and designed to look great and work well on any device (desktop computers, smartphones, and tablets.
How Will You Work With My Team To Get Content For The Site?
Yes! As part of our process, 3 Media Web will share previews of the site across all devices.
How Much Time Will A Web Design Project Require From Us?
First, we will collaborate with your team to build the basic site structure or sitemap. Then we'll work with you to organize all of the content based on the sitemap. If you need help writing or editing the content for each page, we can help with that too.
Will I Be Able To Preview What The Site Will Look Like On Mobile And Tablet?
The best web design projects are collaborative. We partner with our clients and use weekly meetings during the design and development phase to share ideas and milestones. 3 Media Web leads the process and makes sure the project stays on deadline.
Do You Build Responsive Sites?
Yes! Every site we build is responsive and designed to look great and work well on any device (desktop computers, smartphones, and tablets.
What Are Your Payment Terms?
Our payment terms are very easy. We receive payment via PayPal and Stripe etc.
Will I Need You To Maintain My Website Once It's Developed?
Yes, surely, we can do it for you. Our experienced writers will provide you creative , quality and 100% unique content . If you are interested, avail the web content services.
Does Topnotch IT Offer Web Hosting Services?
Yes, you need to maintain your website because it should be updated according to the latest updates in the Google or other search engines.
If I Don't Want To Update My Own Website Content, Can You Do It For Me?
Yes, we do provide web hosting services. For more detail, you can see our monthly payment plans.
Testimonials
Hear What Clients Have to Say About Us
My name is Rob Papa, General Manager of Arts Dune Tours. I highly recommend Topnotch to any company looking to expand in this direction. Call us at Arts Dune Tours for a personal recommendation!
Ali and his team were very easy to work with and gave our company the most incredible, dynamic website. They are a true talent!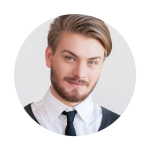 Ali was very helpful with my Web site mobile problem. He provided accurate solutions for the issue and I will consider his services for future work.
Ali and the team at Topnotch were recommended to me & my company has been very happy with their service! They have been able to handle all of our growing needs – they address and answer all of my questions. Unlike other companies they are happy to share their knowledge
Ali and his team are great to work with and definitely have an expertise in website design. We are extremely happy with our newly designed website as it will a huge benefit to us as we grow.
This review has the purpose of letting you and your team know how satisfied I am with your work. The design and development of my website was amazing and it looks great…
Incredible. Very intelligent and was able to me me at a point that met my needs at the moment rather than pushing for something that was too big for the time. Very helpful.
Top Notch Innovative Technologies did a beautiful job on developing our professional web page. They were great to work with and very responsive to our specific needs.
TopNotch innovations is one of the best choices for web design and development in Cape Cod out in the market. With their perfection in custom services, they provide exactly what the demand of the nature is. They listen to every detail and work professionally.
The Brightest Minds in Digital At Your Service
Partnering across start-ups to SMBs to corporate businesses, we deliver innovation that is measurable, mature, and meaningful.
Contact Us
Let's Make Cool Things Happen Start by saying Hi!